Pete Rose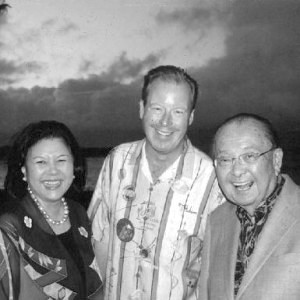 Pete Rose is one of the leading defense, appropriations, federal funding, legislative strategy and agency consultants in Washington. Prior to entering the private sector and co-founding The Franklin Partnership, Mr. Rose worked on Capitol Hill for over ten years, most recently serving as Legislative Director for Rep. Pete Geren (TX), who later served as the Secretary of the Army for both Presidents Bush and Obama.
Rep. Geren and Rep. Weldon (PA) led the bi-partisan effort to defeat then-Secretary of Defense Cheney's effort to terminate the V-22 Osprey Program. It is more than fair to say that Mr. Rose had a very significant role in helping to save the V-22 Osprey, which is now in service and being maintained at the Fleet Readiness Center-East (FRC-E), which is a tenant of MCAS Cherry Point.
While on Capitol Hill, Mr. Rose developed considerable expertise in the budgetary and appropriations process, with an emphasis on defense weapons systems, base closure, health care, tax, pension benefits and transportation issues.
On behalf of Rep. Geren, Mr. Rose conceived of and oversaw a four year-long strategy to re-open Carswell Air Force Base (AFB) in Fort Worth, Texas, which was closed by the Base Realignment and Closure Commission (BRAC) in 1991. In this role, Mr. Rose helped Rep. Geren prevail upon the Secretary of Defense and the BRAC in 1993 to establish the first and only joint reserve base in the United States – Naval Air Station Joint Reserve Base, Carswell Field.
Mr. Rose also drafted the provision creating the first ever pilot program retaining Carswell's base exchange and commissary after BRAC91, which remains open and the most profitable site of the Army Air Force Exchange Service (AAFES). He also managed the conversion of the base hospital into a Federal Bureau of Prisons Women's facility (whose most notable resident was Lynette (Squeaky) Fromme, who attempted to assassinate President Ford). In sum these accomplishments represent the first and only time that a major military base was closed and subsequently re-opened. Mr. Rose also directed the community-based defense of NAS JRB in 1995 as staff and 2005 as an outside consultant.
Mr. Rose founded PRGA, LLC from 1996-2002 before becoming Vice President of Government Relations for Williams Mullen Strategies, the government relations arm of a Richmond, VA based law firm. The Franklin Partnership, LLP was founded in 2005.
In 1996, Mr. Rose was named National Legislative Director for The National Association for Alternative Staffing (NAAS). The primary issue of the day was the status of the employer/employee relationship, as NAAS members provide outsourced third party payroll, workplace safety compliance guidance as well as health care and retirement benefits under contract. In this role, Mr. Rose worked closely with the House Ways and Means and Senate Finance Committees on legislation designed to perfect this "new" employer/employee relationship during his time with NAAS.
In 2006, Mr. Rose and TFP successfully represented the City of Fort Worth, TX in helping to secure a resolution to the long disputed Wright Amendment, a very narrow provision of aviation law that limited flight distances out of Love Field, Texas for nearly thirty years. The congressionally brokered deal was a significant victory for citizens, the flying public and the airlines.
Mr. Rose works closely with members of relevant Committees in Congress on behalf of clients and has long established ties to virtually every House and Senate Committee in that capacity. Mr. Rose continues to succeed in helping to secure federal funding and grants for his clients, whether it is $5M for transportation upgrades, $200M for the U.S. Army Medevac program, $37M in MilCon for base clients, over $30M in DHS UASI grants for a city client, helping to secure a $28M CMS settlement on behalf of a major medical system or helping to secure funding for the F-35 program, the largest defense weapons program in history.
In addition to his work with the Partnership, Mr. Rose also serves on the board(s) of:
Akamai Physics, Las Cruces, NM
Crayford Prime LLC, Annapolis MD
Family Pathfinders of Tarrant County, Fort Worth, TX
Advisory Board Chairman for Film@11, NYC
Film@ 11 is a documentary film company, where he received co-executive producer credit for a widely distributed PBS documentary on the plight of the people in Haiti after the earthquake "Where Did The Money Go?" which has received the following awards:
The Edward R. Murrow Award – Best TV News Documentary 2013
CINE Special Jury Award – Professional Telecast News Division – Investigative 2013
CINE Golden Eagle Award 2013
Gracie Awards 2013 – Best Investigative Feature
Mr. Rose majored in Political Science at The American University in Washington, D.C. and was named a member of the Who's Who of Distinguished Alumni in February 2015.
Throughout his career, Mr. Rose has also worked on several House and Senate and two Presidential Campaigns.
Defense/DoD Procurement
Appropriations
BRAC
Municipalities
Economic Development
Education/the Arts
Head Start
Healthcare/Hospitals
Native American issues
EPA/HUD
IRS/SSA/Fannie Freddie
Energy
Non-Profits
Industry Trade Associations
Energy/related issues
Pharmaceuticals
Employer/Employee Law