John Guzik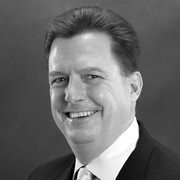 John Guzik is a founding partner of the Franklin Partnership with over 20 years of Capitol Hill and campaign experience. Previously, John served as Chief of Staff for Ways and Means Chairman Dave Camp. He was the top legislative strategist working on tax, trade, health care, transportation and agriculture issues. John also works closely with the Senate Finance Committee on health care, tax, trade, and many other issues important to his clients.
John has a diverse clientele including physicians, hospitals, manufacturers, defense contractors, Native American tribes, non-profit groups, and municipalities. John's clients have testified before Congress and various federal agencies. He has worked extensively building coalitions of like-minded organizations to further his client's legislative goals.
John also specializes in securing economic development and R&D federal funding for his clients, through grants and congressional projects. Throughout his career, John worked with members of Congress, the House and Senate Appropriations Committee and his clients to secure more than $40 million in federal appropriations for economic development purposes.
Since entering the private sector, John has developed vital relationships with the Executive Branch, the Center for Medicare and Medicaid Services, the Office of the US Trade Representative, Departments of Interior, Treasury, Commerce, and Health and Human Services as well as the Army Corps of Engineers. In addition, John develops and implements comprehensive legislative and contribution strategies, to further expand his client's political footprint in Washington.
After leaving Capitol Hill, Congressman Tom Davis (R-VA) tapped John to be the Deputy Executive Director of the National Republican Congressional Committee, where he served as the liaison with the House Republican Leadership, coordinating activities to complement the legislative agenda in the U.S. House of Representatives. He has extensive contacts in both the House and Senate leadership and with key committees.
Originally from Michigan, Guzik is married to his wife Cara and has 3 young children.
Economic Development
Appropriations
Health Care/CMS
Trade
Taxes
Transportation
Trade Associations
Energy
Native Americans
Army Corps of Engineers