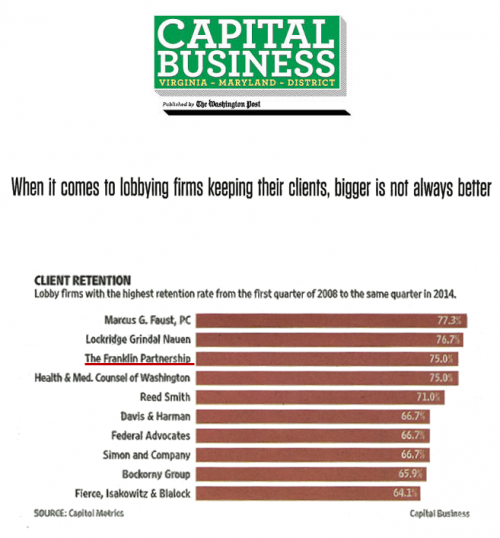 "The U.S. House Armed Services Committee has joined the chorus of voices concerned that the planned termination of search and rescue operations at Cherry Point might not be in the best interest of the Marine Corps… Pete Rose, with the Washington-based Franklin Partnership lobbying firm, said the Marine Corps could change its mind about ending the Pedro missions at Cherry Point if Congress finds money to fund it. 'It is entirely possible that the Marine Corps will reconsider its decision to rapidly retire Pedro as it prepares this report,' Rose said in a statement. 'I am not opposed to the Coast Guard, but I am concerned that MCAS Cherry Point will not receive the high level of SAR (search and rescue) capabilities that has been provided by Pedro for at least the last 40 years.'"
– "House committee seeks report on plan to end Pedro missions" Havelock News, 13 May 2015
"Should any money be left over in the Department of Defense budget, Cherry Point could see benefits with a pair of construction projects… Pete Rose, of the Franklin Partnership that lobbies on behalf of Havelock in Washington, called the approval by the House committee 'a great victory for Cherry Point and the region.' … Rose said approval would not have been possible without efforts from Havelock, the Allies for Cherry Point's Tomorrow lobby group and the region. Rose said U.S. Reps. Walter B. Jones and G.K. Butterfield support the projects. 'Forward funding the six Harrier replacements in this budget environment was no easy task and reconfirms the commitment by Congress to MCAS Cherry Point,' Rose said."
– "Cherry Point projects part of approved unfunded priority list" Havelock News, 29 April 2015
"Lt. Col. Travis Powers, the new executive officer of Cherry Point, acknowledged ACT's efforts to save Pedro from the Marine Corps chopping block but said the aviation plan calls for Cherry Point to end search and rescue missions on Oct. 1, the beginning of the federal government's fiscal year. Pete Rose, a lobbyist for the Franklin Partnership who works with ACT and the city of Havelock, said the loss of Pedro was not the fault of the Marine Corps but instead of federal politicians. 'Pedro is the perfect example of how sequestration put the Marine Corps in a very tough situation,' said Rose, adding that the inability of Congress to pass a budget has forced all armed services to make cuts."
– "Cherry Point supporters vow to go on the offensive" Havelock News, 15 April 2015
"It was a whirlwind Wednesday on Capitol Hill for Havelock Mayor Will Lewis and City Manager Frank Bottorff… Pete Rose and Daniel Sheehan, of The Franklin Partnership, the lobbying firm the city pays $63,168 annually to work with legislators and federal agencies on interests to benefit Havelock, organized the annual trip… Lewis said the money the city pays for the trip and to the Franklin Partnership is worth it. ' … These staffs know what Havelock is and what we're doing,' Lewis said. 'They are, every bit, worth what we given then in money. There is no doubt that our city is light years ahead of everybody else with federal funding and relationships because of it.'"
– "Havelock officials push city interests in visit to Washington" Havelock News, 9 April 2015
"U.S. House members from North Carolina and Arizona have teamed up in an effort to save Marine Corps search and rescue missions… Pete Rose, a lobbyist for the Havelock-hired Franklin Partnership lobby group, gave credit to U.S. Rep. Walter Jones, R-N.C., 3rd Dist., for getting support for the issue. 'Rep. Walter B. Jones did a superb job of getting it into the committee,' Rose said."
– "U.S. House members attempt to save Pedro" Havelock News, 1 April 2015
"Two city officials are scheduled to visit the nation's capital next week to meet with legislators.
Havelock Mayor Will Lewis and City Manager Frank Bottorff are scheduled to meet with Pete Rose and Daniel Sheehan, of The Franklin Partnership, the city's lobbying group and will be visiting legislators during a three-day period beginning on Tuesday."
– "Havelock mayor, city manager to lobby in D.C." Havelock News, 23 March 2015
"Congress is focused on the bottom line – not transforming the military – as it considers military cuts, lobbyists told the executive board of Allies for Cherry Point's Tomorrow Thursday… [Shawn] Edwards said that Cassidy and Associates,  Pete Rose of The Franklin Partnership and Marc Finlayson of ACT have been working together to take advantage of the 'pro-BRAC' window to present Cherry Point and Fleet Readiness Center East in the best possible light to those involved with the process at the Pentagon."
– "Lobbyists expect BRAC in 2017, but defense cuts already taking place" Havelock News, 21 February 2014
"A lobbyist told the Havelock Board of Commissioners that base supporters need to remain vigilant in their defense of Cherry Point, despite indications that a Base Realignment and Closure Commission may not happen as soon as thought. Pete Rose, a partner of the city-hired Franklin Group lobbying firm, said that while bills before Congress may have anti-BRAC language, military cuts, particularly at Cherry Point, can still happen. 'I think that anyone that thinks that this has been punted or stalled needs to think about it again,' Rose told commissioners during a meeting Monday night at Havelock City Hall."
– "Havelock leaders hear Cherry Point's future still threatened" Havelock News, 31 July 2013
"Whether there will be a Base Realignment and Closure Commission in 2015 is anybody's guess. But if it does occur, the results are likely to be severe in some defense communities. 'This will probably be the last BRAC in our lifetime, and it's going to be brutal,' said Pete Rose, a partner in the Franklin Partnership, Havelock's hired lobbying firm in Washington, D.C."
– "Protecting Cherry Point" Havelock News, 30 May 2013
"Thirty-five minutes after meeting John Guzik, he springs a surprise. 'Something you don't know about me: I'm blind,' he said. 'I'm the blind lobbyist.' Having not noticed, a reporter questions his own powers of observation. Guzik has macular degeneration, and his condition has come on gradually. He revealed some of the special techniques he uses to maintain his status as one of Washington's top tax lobbyists despite being legally blind."
-" John Guzik: Seeing DC in depth" The Hill, 12 March 2013
"In an effort to better influence any congressional rewrite of the tax code, former Rep. Dennis M. Hertel has relocated to the Franklin Partnership, a bipartisan lobbying firm. It's the third firm where the Michigan Democrat has worked since leaving Congress in 1993."
– "On the Move" CQ Weekly, 14 November 2011
"In their two-person race for the top GOP slot on the Ways and Means Committee, Reps. Wally
Herger (Calif.) and Dave Camp (Mich.) are leveraging and expanding their K Street networks to add some gloss to their candidacies… On the Camp side, a long list of several former staffers, lobbyists with long Michigan ties, and those who have gotten to know Camp during his tenure in Congress are helping him raise money and serve as informal advisers. They include, among others, John Guzik, a former chief of staff who now lobbies at The Franklin Partnership…"
– "In Race for Top GOP Slot, K St. Counts" Roll Call, 28 January 2008
"The 2008 presidential election is less than year away and most of the candidates haven't made any major efforts to target the Native vote. But a panel of lobbyists said the national political climate looks bad for the Republicans. The Bush administration 'has had a go-slow policy' on Indian issues, said John Guzik, a Washington lobbyist. 'That's why this election is so important,' he said."
-"Live from the 2007 Global Gaming Expo" Indianz.com, 14 November 2007
"  '[Secretary of the Army Pete Geren] has a strong sense of patriotism.  He came to Congress with a powerfully held view of a strong national defense, and he believed that was the first and foremost responsibility of Congress,' Rose said.  'He's inherited a tough role, operating the Army in an unpopular war, but he is a patriot, and he will comport himself with integrity and an eye on what he believes is in the best interest of our national security.  With [Geren] in this position, Fort Worth will continue to have its voice heard in the Pentagon.'"
– "President's Column" The Fort Worth Chamberletter, 28 August 2007
" 'Members can't socialize with you, they can't go to dinner with you,' says Pete Rose, a founding partner of the Franklin Partnership, a small, bipartisan lobbying shop. 'Nobody wants to be seen with a lobbyist right now because of the perception issue. You can't even get a staff member to have lunch with you in the cafeteria. But if I write a check, I can go to a fundraising event and have face time with them. At the end of the day, is that what was intended?'"
– "Shifting Ground", National Journal, 31 March 2007
"Another funding opportunity might be on the horizon. After the elections, President Bush is expected to ask for a supplemental defense bill to support U.S. operations in Afghanistan and Iraq, said Pete Rose, a partner with the Franklin Partnership, a Washington, D.C.-based lobbying firm representing Carleton.
Company representatives will also attend the Association of the United States Army's annual exposition in Washington, to showcase Carleton's technology. 'It is a chance to speak to the customer, because there are many armies within the Army,' Rose said."
– "Area firm's product keeps troops cool under fire", Buffalo News, 8 October 2006
"According to Pete Rose, representative of the Fraud Prevention Coalition and founding partner of The Franklin Partnership, a Washington-based lobbyist firm specializing in government relations and public policy analysis, 'Expedited processing of 4506Ts enables a faster third-party income verification process to verify a borrower's income at the pre-funding stage. Now, with a system in place for the safe electronic delivery of tax transcripts, the mortgage community, and indeed the financial industry as a whole, has a more valuable tool with which to verify income, creating a better position to take authoritative steps to fight the rapidly escalating problem of fraud at the source.'"
– "E-W2 Would Aid Paperless Loans", National Mortgage News, 2 October 2006
" 'With a system in place for the safe electronic delivery of tax transcripts, the mortgage community, and indeed the financial industry as a whole, has a more valuable tool with which to verify income,' said Pete Rose, coalition representative and founding partner of the Franklin Partnership, a Washington, D.C.-based lobbyist firm."
– "IRS makes borrowing, lending less taxing", Federal Computer Week, 19 September 2006
"Lobbyist Pete Rose, a former congressional aide who is a principal in the Franklin Partnership, talks about a 'broken' system on the Hill. 'I mourn the loss of institutional knowledge, and as a result of high staff turnover and lack of knowledge on issues there is often a lack of responsiveness.'"
– "National Journal Insiders Poll; Special Report, Potholes on K Street", National Journal,
25 March 2006
"Pete Rose, a Washington lobbyist who represents Fort Worth, said he has seen no signs of opposition to the recommendation for the Fort Worth base."
– "It's down to the wire for base closings", The Fort-Worth Star-Telegram, 22 August 2005
"Two heads are better than one, but the Franklin Partnership is more comfortable with three. John Guzik, Pete Rose, and Omar Nashashibi are the founding members of the new lobby shop, named after Benjamin Franklin…."
– "Lobby Shops" The National Journal, 25 June 2005
" 'Most communities are in a protective crouch,' said Pete Rose, a Washington lobbyist representing Fort Worth in its efforts to protect its joint reserve base, Fort Worth Naval Air Station. 'Everybody has done as much as they can do in terms of making their case. Every community in the country loves its base, but at the end of the day that emotional appeal is ultimately not relevant to the final decision.'"
– "Fewer bases to close than thought, Rumsfeld hints", The Fort-Worth Star-Telegram, 6 May 2005
" 'People are lining up to get their story out,' said Pete Rose, vice president of Williams Mullen Strategies, a Washington lobbying firm hired to represent the Fort Worth task force. 'Every community in the country is going to be on pins and needles because no base is spared the closure analysis.'"
– "Pentagon may close overseas facilities", The Fort-Worth Star-Telegram, 23 December 2003